Sevuparin, our lead product, is a clinical stage, innovative proprietary polysaccharide drug with a multimodal mechanism of action, including anti-inflammatory, anti-adhesive and anti-aggregate effects.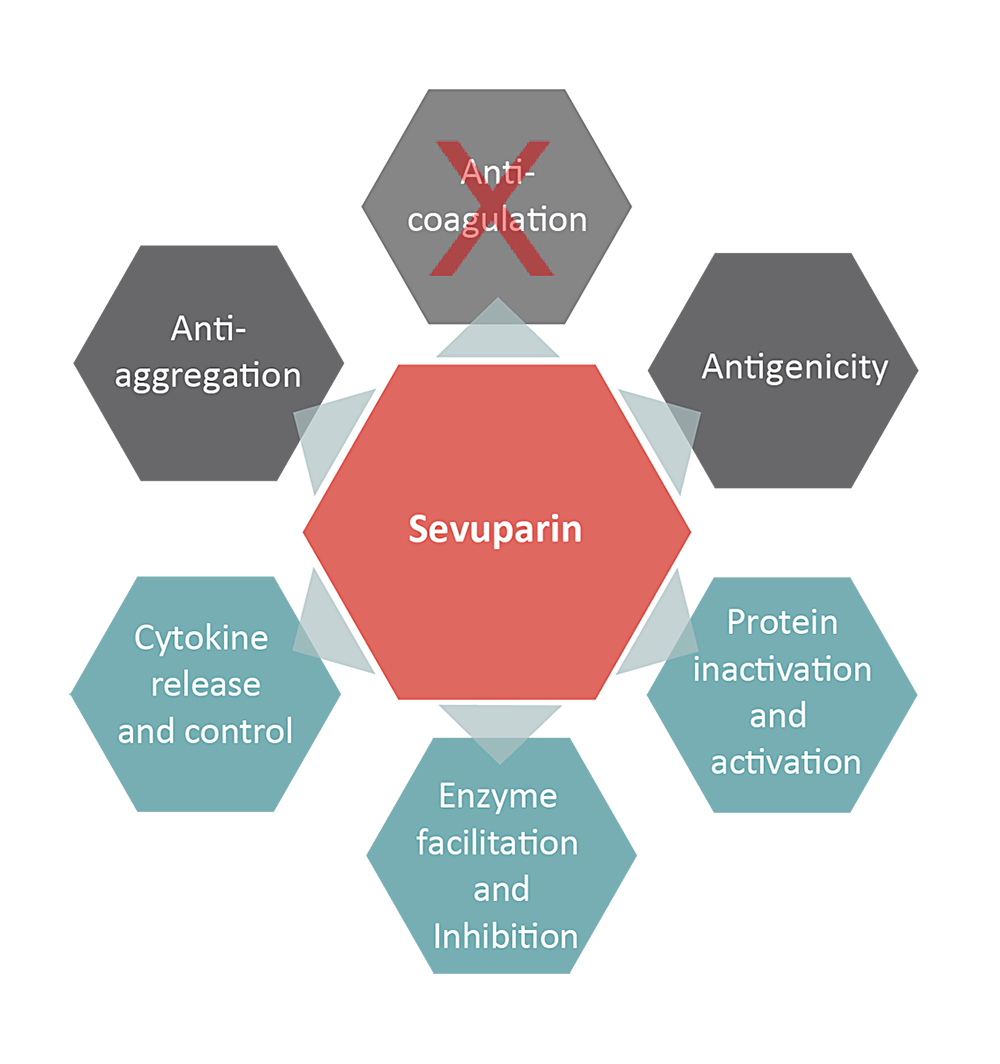 Sevuparin was designed to have markedly reduced anti-coagulant activity. This allows several-fold higher doses to be given, compared to regular mainstream anticoagulants, without the associated risk of unwanted bleeding.
Sevuparin's combination of anti-inflammatory effects and reduced anticoagulation effects, which enables much higher dosing, gives it the potential to positively impact the treatment of sepsis/septic shock and other conditions where systemic inflammation is involved. These are leading causes of death in intensive care units worldwide, as exemplified by septic shock with mortality rates typically exceeding 30%1.
Sevuparin has been approved for clinical research in both US and Europe. Clinical experience with sevuparin in 145 healthy volunteers and patients with malaria or sickle cell disease has already confirmed the product's strong safety profile.
Two routes of administration of sevuparin are currently being developed – an IV formulation for in-patient administration and a subcutaneous formulation that allows ambulatory and home care administration.

1 Umegakiet al 2011